About the Founder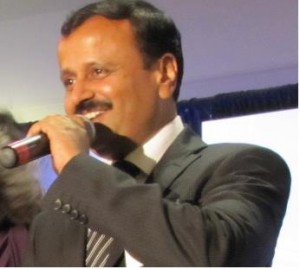 Hi, my name is Ravi and here's a bit about me.
If you are motivated to live on purpose, you and I are on the same journey.
My purpose of living is to provide support and resources for people like you, who want to live a holistic life by making huge improvements in the areas of wealth and health through personal development and live a vibrant and fulfilling life.
My goal for this website is to make available the best tools and most relevant information for discovering your life purpose and living it. Also, to share my ideas and experience on what it means to live deliberately rather than on autopilot.
Is this you?
Here's why you might want to consider the ideas on this site…
Over the past 17 years of my career as an Information Technology Consultant and part of leadership team in a leading IT services company, I've had the privilege of interacting closely with tens of thousands of talented individuals. I became a passionate promoter of the "excellence in execution" concept.
But something continuously baffled me. Although most of the times our team has gone overboard in successfully completing complex projects that seemed impossible, there were also instances when team failed to deliver on simple assignments!
As a manager and leader, I was constantly asking myself, "how do we get the best out of people consistently?" and "what motivates us to do exceedingly well on some occasions and fail miserably in others?"
Wanting to discover the answer to these questions I've studied myself and others around me very closely. I've come to believe that the two main reasons for failure are lack of clear thinking and lack of burning desire. Even seemingly impossible things got done when we had an all-consuming desire for a specific result!
Then, I extended my study beyond just the work arena. I wanted to understand why only very few people are successful in life while the majority seems to squander their life.
Thinking about these, I believe there are two major reasons why – sadly – so many people lead a mediocre life:
People fail to ask the obvious question, "What do I really want?"
Even when they ask this fundamental question, finding the answer gets constantly on the backburner as they are too busy (and too tired) just earning a living.
Can you relate?
The conclusion is obvious. To live on purpose and be accomplished, we must first become financially independent. But to become abundant and prosper, we must become more valuable to the marketplace, so we must first improve ourselves.
The Day that Changed My Life
About 3 years ago, as I was preparing a material to be presented to a large group on the topic of 'Execution Excellence', I stumbled upon this very simple yet powerful quote from Jim Rohn:
"We must all suffer one of two things: the pain of discipline or the pain of regret or disappointment."
I was shocked by the simplicity, yet huge power of this statement! The first thought that came to my mind was, "I wish I had this clear understanding 10 years ago!"
Since that day, I've become an ardent student of Jim Rohn. I have read and practiced principles taught by personal development legends like Bob Proctor, Brian Tracy, Zig Ziglar, Tony Robbins and many others.
I believe the most important investment is in self development; the greatest sense of accomplishment comes when we know we are making a difference to the world. I am truly grateful for the opportunity to share my experiences and ideas for the betterment of this generation through Living-On-Purpose.net
Enjoy your time browsing through my site – it is growing continuously.
If you have comments or questions about anything you see on the site, feel free to contact me. I'll do my best to get back to you.
To your success,
Ravi