How to Develop a Career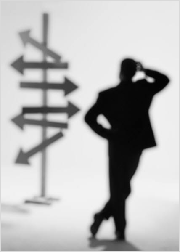 Before launching yourself on the path of developing a career you need to understand that finding one that fits your skills is a process. Being able to establish your career goals will preside simply in how well you know yourself and how honest you are upfront. Evaluating your skills and desires can be a short process or one that is long and complicated. You decide how it happens. There are certain steps you should consider when trying to lay out your career goals.
Most importantly you have to know what you want. You can't go after some elusive "dream career" if you have no idea what you want out of your career. If you are the type of person that has bounced from one job to another always thinking that the next one will be better, it is high time that you sit down a make a list of what you want.
Would you rather work alone or be around lots of people?
Do you enjoy working with numbers or planning parties?
Do you want to help people? Does the number of hours you work matter if you are making a lot of money?
All of these are just a couple of questions that should be taken into consideration when working out career goals.
The idea is not to base your career goals solely on money amounts. There are a great many people that are extremely unhappy but make a lot of money. Do not leave your current job based on lack of money either. Money should never be your motivation to change careers.
The best place to start developing a career and understanding what you want is to look at your value system. This doesn't mean your religious beliefs specifically. It refers to the importance of family, friends and other priorities in your life. You may have the need to help children or adults in need of help on your heart.
Once you have evaluated what type of career you want, start researching the opportunities in that area. Do you have the skills and knowledge that are needed in order to pursue a certain type of career? If not then it's time to add training to your career goals. Perhaps there isn't a specific career that fits your skills and your desires. Maybe it's time to create one. There are numerous positions that exist today that didn't exist 30, 20, or even 10 years ago. New career options are created everyday by those that refuse to accept that the jobs available are the only options for themselves.
Your career goals may launch an entirely new field of study and open doors that never existed before. The key is to:
Know what you want
Do your research
Ask questions of those in a closely related field
Acquire the skills necessary
If all else fails, create a field of your own.