How to Be the Best You Can Be in Your Career?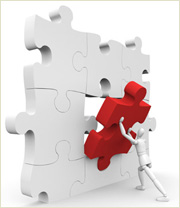 Regardless of what career option you choose, the objective is to be the best in your career. That doesn't mean just showing up to work on time every day. It involves growing and stretching as a person so that you can do the best that you are capable of at any given time. You may not be the next president of a multi-million dollar corporation. That doesn't make your job or career any less important. Those presidents would not be where they are today unless every person under their responsibility did their job.
Step one is to focus on excellence in your day-to-day work.
Take pride in your chosen career, rather long-term or temporary. If you are a janitor for a school or office then make sure that your daily cleaning skills shine above any others your employer has ever experienced. If you are a teacher, stop getting dragged down by politics and set your mindset to broaden children's minds and experiences. Perhaps you are a waitress or the counter person at the local coffee house. Make sure that each customer feels special, make yourself memorable.
What do all of these things do for you?
They make you stand out to your employer.
While everyone else is simply coming and going for a paycheck, you are going above and beyond your normal duties. This makes you stand out among your boss and clients. When it is time for a raise or a new position opens up, you will be the one looked to furthering your career.
Doing a good job actually builds your self-esteem.
Doing well at your chosen career will give you a feeling of accomplishment. Knowing that you are doing the best that you are capable of equates to a renewed feeling of confidence and higher self-esteem.  This travels over into all areas of your life. You may start dressing better, losing weight, or even stop smoking.
Striving to be the best in your career leads to career innovation.
Once you begin the attempt to be the best in your career you will often begin examining how things are accomplished at work. You may find that you are ready for a new career or simply find a way to be more innovative at work. There may be a faster, more efficient way to accomplish things. You can offer your innovative ideas to your boss or business partner in order for things to run more smoothly.
Once you have decided to be the best in your career you may discover a whole new set of skills that you never knew you had. It can unlock doors of opportunity or propel you towards an entirely different career path that you didn't realize existed.