How to get the Motivation for Achievement?
Motivation for Achievement is one of those intangible things in life that many have a love/hate relationship with. One day you may start your morning fully charged and overflowing with motivation to tackle whatever the day brings you, and the next you may wake up feeling completely drained, wishing you could just stay in bed for the rest of the day. While we all have dreams and future goals that we want to achieve, why is it so hard to get motivated? Getting motivated to succeed is a tricky thing, but if the right steps are taken, it can be achieved.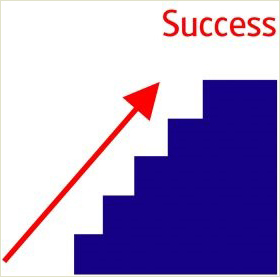 Visualize Your Dreams. First, you need to think about what you want to achieve or obtain in life. Be sure to include every goal no matter how big or small. Then you need to visualize these goals. Find and cut out actual pictures of these goals and put them somewhere you will see them everyday. Some people create a "dream board" by placing these pictures together on a bulletin board. You will be motivated daily by seeing real pictures of your dreams each morning.
Create Small Goals. Once you have determined what your goals are, you need to write down smaller goals that, once accomplished, will bring you a step closer to achieving your big goals. Sometimes it is even necessary to break these small goals down even further into detailed to-do lists. For example, if one of your dreams is to build a home in 10 years, then you need to determine how much the home is going to cost to build.
Once that is done, divide the total cost by 120 months to determine how much extra you should be saving every month to ensure you will be able to start building on time. Now, you need to create a list of mini steps to take daily that will help you reach your monthly goal. Once you do this and start seeing results, you will stay motivated.
Reward Yourself! This step is a key component to getting motivation for achievement! You will not continue to stay motivated if you do not reward yourself for achieving those little goals that will eventually bring you face-to-face with your dream goals. A reward can be as big or small as you want to make it. For instance, it can be taking a break to enjoy a good book or even treating yourself to a massage. By setting rewards for yourself, you are giving yourself daily, weekly or monthly incentives to keep you motivated to cross off those mini to-do lists and achieve your dreams!
Getting motivation for achievement is difficult when you do not have a plan in place to help you achieve your goals. While there are numerous of other things you can do to help you get motivated, it is important that the three ideas above are incorporated in your plan. They will not only help you get motivated to succeed, but also to stay motivated!