How to Design Your Own Self Help Program
Why would you want to design and embark on a self help program?
Because some of the self improvement resources we've reviewed may not be doable for you. Moreover, attending workshops and seminars can be expensive and not matching your schedule. But you are motivated to make life-altering changes, or else you wouldn't be reading this, right?
Believe it or not, a self help program is one of the best investments of your time and energy. Whether to enhance performance at work, change bad habits, deepen your relationships, enhance your health or live a life of abundance and prosperity, a well-designed self help program helps greatly with self confidence building and gives you valuable self-motivation tips.
So where do you start?
One of the first stops to make is the bookstore or the library. You can even shop for used copies of self help books online. For ideas, take a look at recommendations made by Oprah's Book Club and pick what fits to the specific area you'd like to improve.
For example, last year she recommended Eckhart Tolle's "A New Earth", a remarkable guide to awaken to your life's purpose.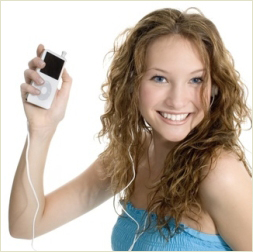 It not only became the fastest selling book in the history of her Book Club; it was followed by a 10-week free, unprecedented online interactive class, which millions watched live!
You can still access the ten hour-long broadcasts online or download and take them with you on your iPod at Oprah's Book Club – A New Earth.
Or, you can design your own self help program tailored to your specific needs by drawing on other self help talks, such as weekly interviews with famous motivational speakers and inspirational teachers. For example, at Hay House Radio you can hear Wayne Dyer, Cheryl Richardson, one of America's best life coaches, Louise Hay, Robert Holden, the Director of the Happiness Project, and countless others.
When you set out to be your own life coach, look out first for world-renowned personal development teachers like:
Tony Robbins
Dan Millman
Jack Canfield
Jim Rohn
Bob Proctor
Chris Howard
They have a stellar track record and many best sellers to their name, offering brilliant self help tutorials at their websites.
Specialized Self Help Program
Are you ready for advanced self help curriculum to polish your communication, business, sales, leadership skills or to set on a course for extreme health, deeper relationships, abundance and prosperity?
Then, look for mentors on a mission who focus on specific issues, such as:
Stephen Covey: personal excellence & leadership
Brian Tracy: business strategy, management & sales
Robert Kiyosaki: personal finance & wealth
T Harv Eker: wealth & passive/residual income
Ken Evoy: online business strategy & internet income
Dr. Andrew Weil: optimum health & healthy aging
Paul & Layne Cutright: love & intimate relationships
Dr. Deepak Chopra: wellness & spirituality
Each of these experts are bestselling authors and international seminar speakers who provide affordable self help courses at their websites. Plus, you can be a part of their online communities and subscribe to their free newsletters with specialized tips and advice.
Enhance Your Self Help Program with TED…
…and get your daily 20-min. video serving of inspiration, challenge and motivation directly at your computer, iPod or iPhone.
With over 50 million views in the first two years since TED conferences started posting free videos in 2007, TEDTalks have become a powerful cultural force. They give you access to inspiring and highly motivating speeches of world's most innovative thinkers, leaders and teachers.
They are not only remarkable minds, but exciting examples of emotional intelligence! When you embark on a self help curriculum, you simply can't miss these shows!
Relaxation
It's a good idea to include relaxation techniques such as meditation, deep breathing, yoga or tai-chi in your self-help program. Why? Because the more relaxed you are, the more receptive you become to the new information and to implementing new ideas and the necessary changes in your life.
But it's Not Enough…
…to read, listen and watch these gurus! Self help means "eating your own lunch", i.e., taking action. So you have to do one more thing.
In addition to transforming your limiting beliefs, self help is about building emotional fitness and mental strength – these only come from taking action "out there", in your everyday life.
Start with defining your personal legacy (download it here) and writing a mission statement.
Then, use one of the goal setting tools as a roadmap to guide you from where you are to where you want to be in 3 months, 6 months, 1 year, 3, and 5 years. That includes setting goals for each of these time frames, and writing out the necessary action steps – that you commit to taking consistently.
Yes, personal development is deeply personal, intense, exciting and freeing all at the same time. But if you're you resourceful, self reliant and ready to try what works, a smart and well-implemented self help program will give you the keys to happiness and lead you to living on purpose!